Remember all those render droplet apps I was always going on about? Forget about them. I haven't told any of them yet, but their services are no longer required. Each app performed it's job perfectly well, but I am all about teamwork here, and there is no "Q" in team. . .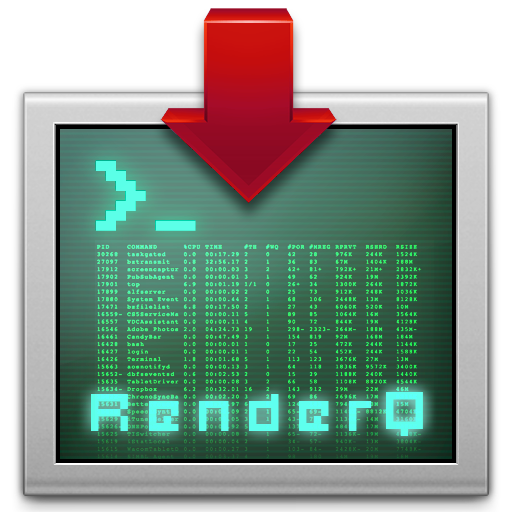 Which has nothing to do with RenderQ, the latest update to the render droplet apps; which not only combines the functionality of MayaRender, AERender, NukeRender, and all of their Q counterparts, it does them all one better by using a little bit of intelligence. RenderQ is a drag and drop render queue app that will send Maya, After Effects, Nuke, C4D, and Shake renders to Terminal and queue them up for easy and efficient local rendering. It is now very easy to set preferences for the version of each app you are using, as well as enabling and disabling additional flags for each filetype. RenderQ will also automatically detect the filetype and submit the job accordingly.
Also included is RenderQ maitre d' to pause and resume renders and will also show which render engine is currently active and the last job submitted to the queue.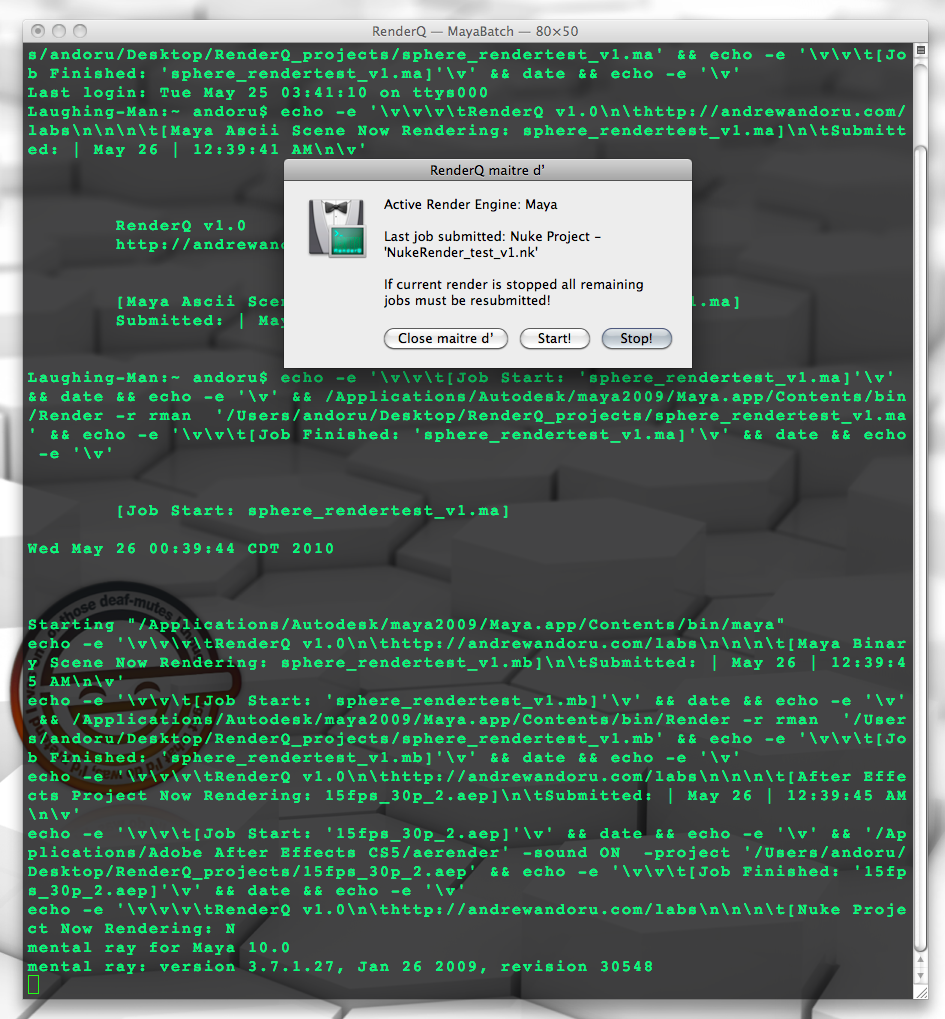 Demo:

QuickTime Version 1280×800 (92MB)

iPhone Version
Support for more apps could very well be coming in the future. A $0-25 donation is customary. I prefer to keep this sort of thing on the honor system rather than setting up some sort of direct cost. If you use this tool at a facility I suppose a site license will cost you $0-$1000.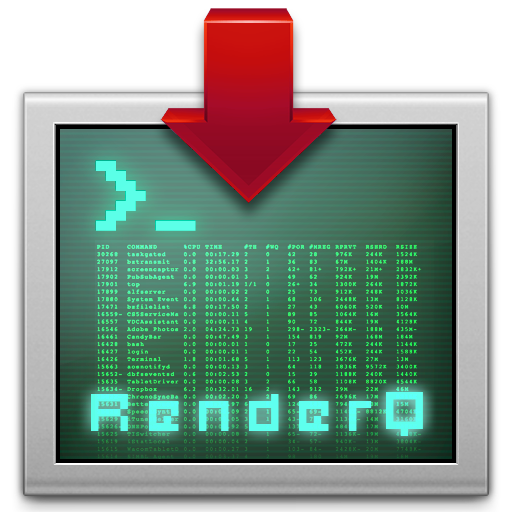 Download: RenderQ download page…
Enjoy! If there are any issues or concerns please contact: andoruLABS.support. One thing I didn't mention in the demo is that there is also a simple app included to reset the RenderQ preferences. It is quite possible there could be a few little bugs or improvements that could be made so don't be afraid to contact me. Also, this app is free but feel free to donate, as many hours of work were put into it.