I just figured out what this odd contraption is for!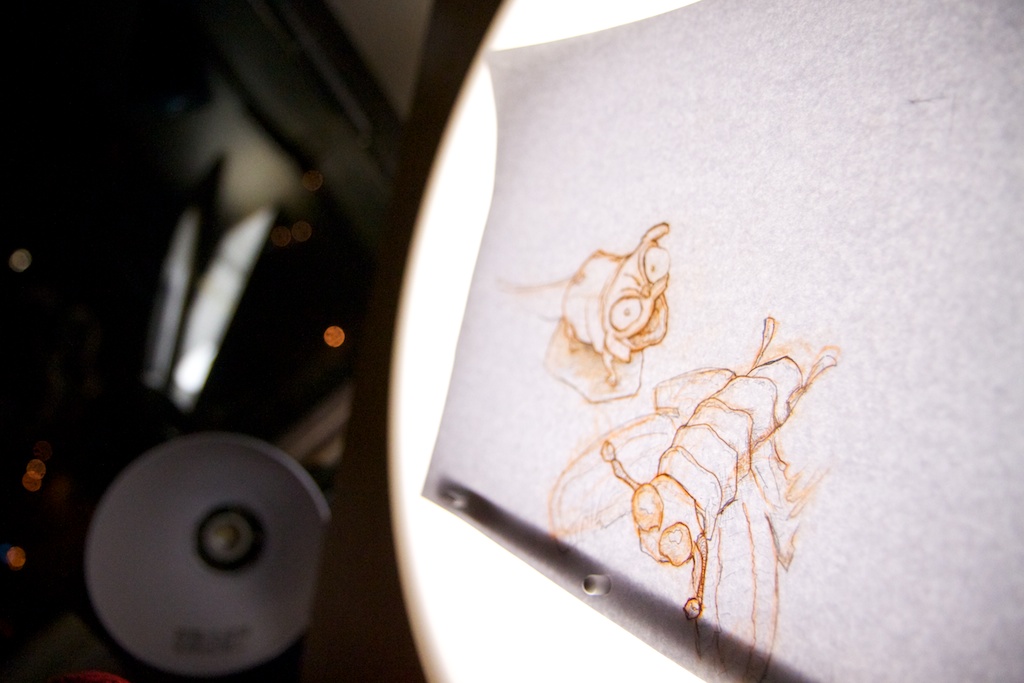 Rolling on a great tip off from the one and only David Bagsby, I am participating in Bill Plympton's shot for shot remake of "Guard Dog", a 2005 Oscar nominated short. I liked the dog, and it's barking and what not so I will be working on shot 51 of the film. Check it out when it's all put together later this year!
And speaking of animation, I just added 2:1 templates to my set of storyboard templates, and I have started to create dedicated pages for more of the tools under /labs.
[bill.plympton] | [david.bagsby]