There are few studios and people that get me excited to hear about something new, and Manglobe is definitely one of them.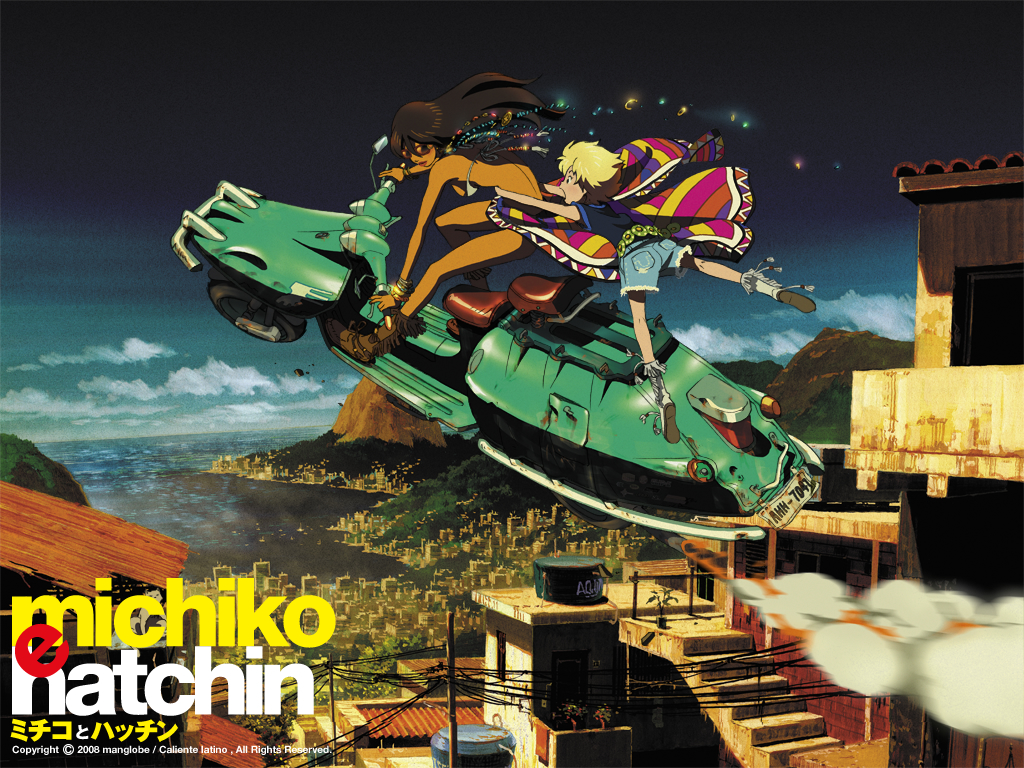 Michiko to Hatchin is a great new TV series brought to you by the people that were responsible for Samurai Champloo and Ergo Proxy, as well as many other bits of animation.  Directed by first time director (long time animator and storyboarder) Sayo Yamamoto. She is working alongside the talent of many animators, character designers, and even the director and creator of a little series called Cowboy Bebop. Shinichiro Watanabe is the music producer of the series, proving further that anything he has a hand in turns to gold. The music plays an important role in this series just as it did in Bebop and Champloo. Meaning it is an absolute perfect fit for every sequence in the series, I think Watanabe is the only person that could give Wes Anderson and Sophia Coppola a run for their money.
Check out the title sequence:

I have seen up to episode 15 (Edit: 17) and I can't wait to see more.  It is 1 part Cowboy Bebop, 1 part Samurai Champloo, baked with a little bit of City of God.  It has such a since of playfulness that any animator can appreciate.  They aren't afraid to leave the standard style behind for a minute and have some fun with the look and feel of a scene.  One of the best parts about this series is a strong since of influence from films like City of God, and the more recent City of Men.  Fernando Meirelles seems to definitely have some influence here in some form or another.  The range of characters is also phenomenal.  From the 2 very different title characters (Michiko is kind of like a much crazier female and Brazilian version of Spike Spiegel, with Hatchin or "Hana" a very quiet younger girl with high sense of morality) to the huge range of characters they run into along their little journey, I was rarely dissappointed.
I don't have time to really do a proper review, but definitely check out this one by Tim Maughan, Michiko to Hatchin 1-5 (2008-2009) Review.
I am so glad to see that there are smaller studios in Japan that couldn't care less about the vomit inducing mainstream animation scene in Japan. Like the great films and series before it, it is a shame that Michiko & Hatchin doesn't get more recognition.