What started as a few window whiteboard scribbles. . .
. . . and has started to become more and more an identity for this site. I present to you cubeBot, and glimpse at where this little guy is headed.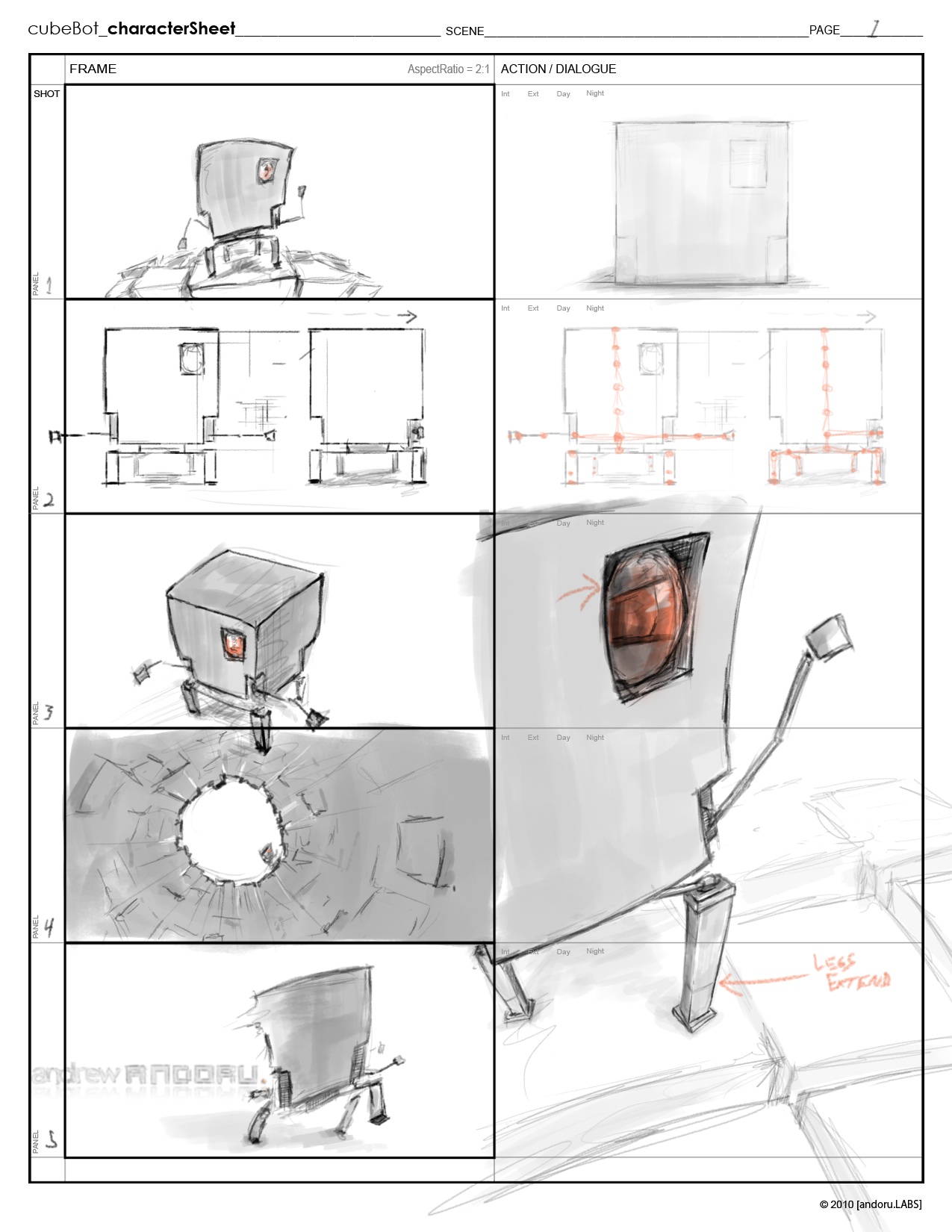 cubeBot character sheet
And a simple look at his natural habitat:

cubeBot environment test (13MB .mov)
A big collection of cubes driven by some simple MEL expressions.
A lot more coming up in regards to this project. (Including but not limited to) Original score by Ekahwerdna, crowd and character animation, and some sexy sexy UI work.